I have been using xanga all these while but I soon find out it blocked me from various applications and also it doesn't allow me to place ads (even its for competition purposes)....Whatever...I am starting a new blog here...My current blog is here.


I haven't announce the existance of this blog cuz I wanted to makesure everything is working fine before I do the transition.


To start of with this blog, maybe I'll just post an entry about Papa's Pizza at Tanjung Bungah (I can't remember which hotel its near to...Copthorne? It's one of the shophouse along the main road.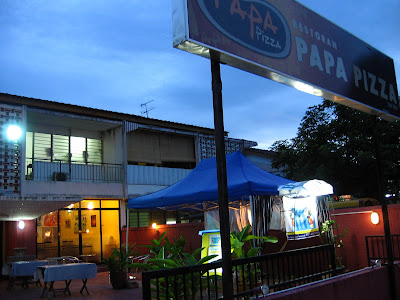 Yeah, we went there at night for dinner. SM's suppose to join...Anyway, it ended up only both of us having dinner here. Problems with this place is parking space. I parked in front. You can park at the back (housing area) I think.
We ordered a set for 2 which consists of 2 drinks, wings and dessert. The soup was optional but we ordered it anyway.
This is the buffalo wings. It's kind of under-marinated. The meat is not flavourful enough (which it should be) but we finish it off anyway. 1 wings for each of us : )
















This is seafood pizza but the seafood doesn't seems to be in the picture izzit?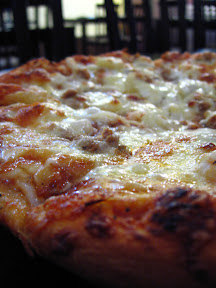 With a close up shot, still no sign of seafood =.=



Anyway, we finish it off with an ice cream dessert with Bailey ( we brought it ourselves XD ) drizzled all over...wahahahaha!


Happy drooling!